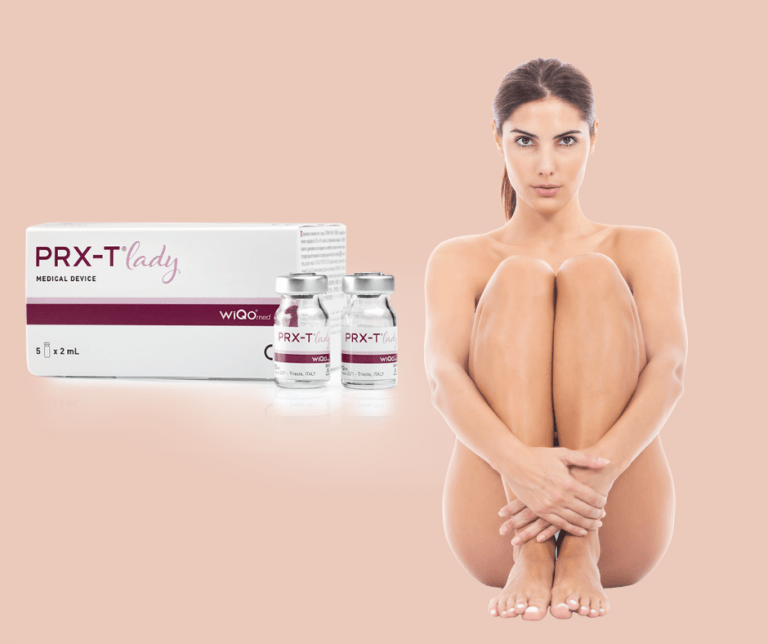 Treatment of chrono-aging and hyperpigmentation of external female delicate areas, perianal area and mammary areola.
"The intrinsic aging occurs also in the covered areas and the menopause suddenly worsens its perception. The climacteric is an event that now occurs in the middle of an active life and not – as it happened in the past – at its end. The active life consists of all its aspects, including intimacy. Suggest the for the intimate parts to your patients and help women with a discomfort that is often difficult to express."
Dr.ssa R. Castellana

It is a class I medical device with a patented formula
that modulates hydrogen peroxide (H2O2) and trichloroacetic acid (TCA) in active concentration. It is a non-injectable biorevitaliser which acts without damaging the epidermis. It can be used as a stand-alone treatment or in association with the most common aesthetic treatments since it improves their efficacy.
THE INNOVATION
The innovation of PRX-T Lady consists in its unique formulation which combines the positive effects of three components in one
unique product:
HYDROGEN PEROXIDE (H2O2)
TRICHLOROACETIC ACID (TCA) 33%
KOJIC ACID 5%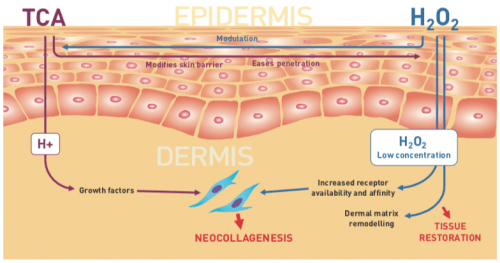 Technical features
Product Type: MEDICAL DEVICE
Packaging: BOX with 5x2ml vials
Reserved for: MEDICAL USE ONLY
Informational material reserved for medical professionals.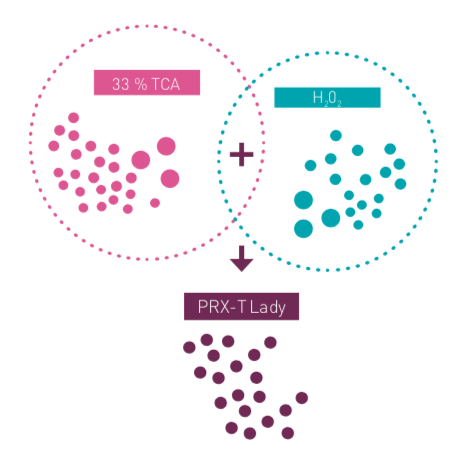 INGREDIENTS: HYDROGEN PEROXIDE, 33% TRICHLOROACETIC ACID (TCA), COGIC ACID, STABILIZING AGENTS.
Gives turgidity and firmness to the skin without damaging the epidermis
Lightens hyperpigmentation
For an immediate and long-lasting aesthetic improvement
Needle-free and painless
Painless, no needles
Firming effect
Lightening effect
10-15 minutes for each session
No waiting time, immediate visible effect
Safe and discreet
No-needle topical application
No frosting effect
Stimulates the skin's own regeneration process
The patented formulation containing hydrogen peroxide (H2O2), trichloroacetic acid (TCA) and cogic acid stimulates skin regeneration without damaging the epidermis and has a lightening effect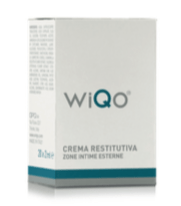 AFTER TREATMENT
RESTORING CREAM
RESTORING CREAM External Delicate Areas
Indicated to protect the skin and prevent dryness in delicate areas after outpatient treatments and peelings.
With a high concentration of active ingredients such as:
Dry extracts of calendula
Chamomile
Aloe gel
Xanthophyll
Carnosine
Vitamin E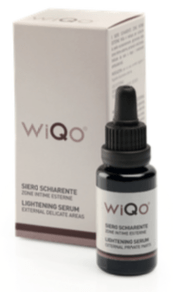 LIGHTENING SERUM
HOME TREATMENT
LIGHTENING SERUM External Delicate Areas
Indicated to lighten the hyperpigmented skin of external delicate areas, perianal area, and areola. Can be used alone or after outpatient treatments.
With a high concentration of active ingredients such as:
Ferulic acid
Lipoic acid
Glabridin
Aminoethylphosphinic acid
Lactoferrin
Niacinamide
Tranexamic acid
Want to Learn more about PRX T Lady? Ask Us!