A professional cosmetic system designed to reduce melanic spots, improve skin brightness and rejuvenate the skin thanks to the synergistic action of active ingredients.
A complete system that allows to eliminate the most common skin imperfections related to hyperpigmentation and promote an effective and fast skin regeneration.
V Bianco System is unique and effective because it uses innovative and standard ingredients in a synergistic action: Acids, minerals and peptides, appropriately conveyed with a unique methodology.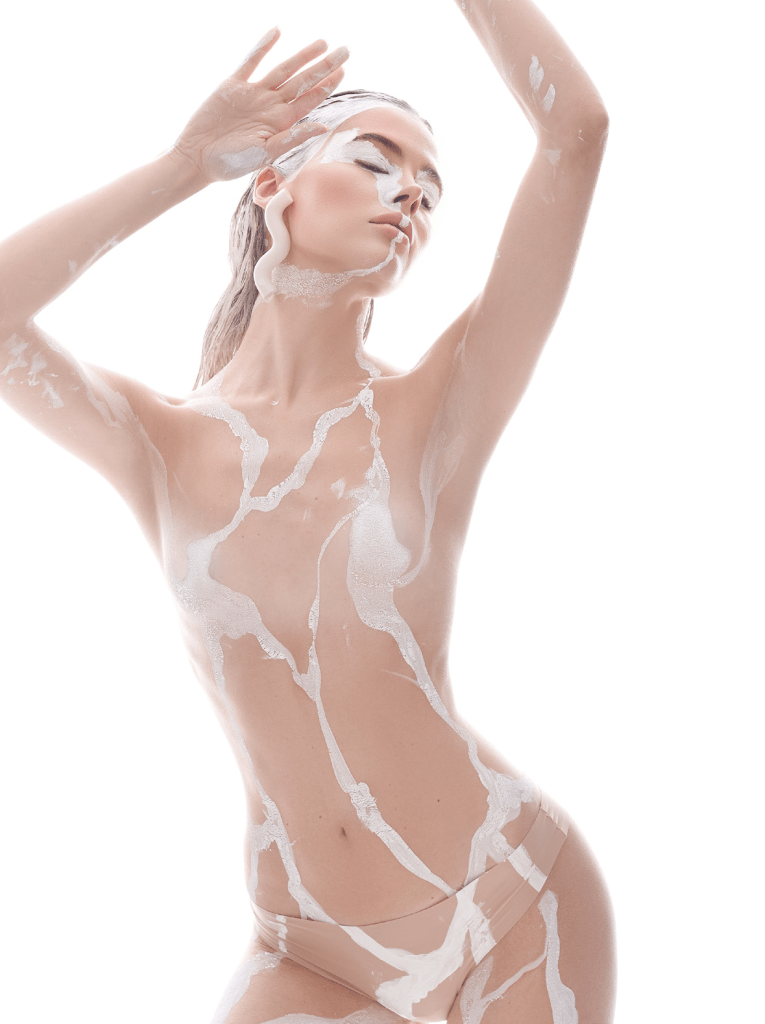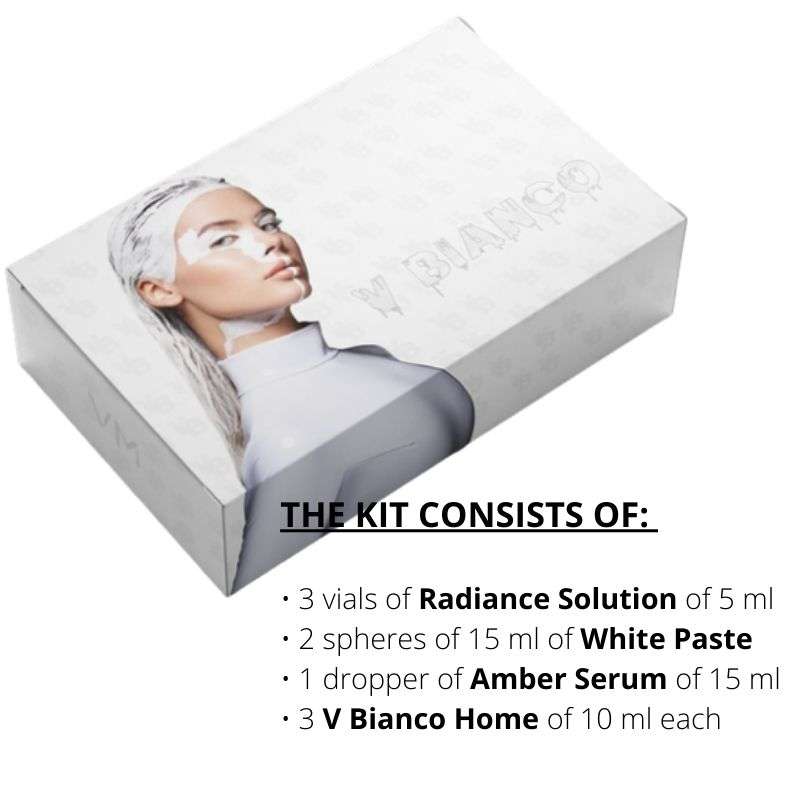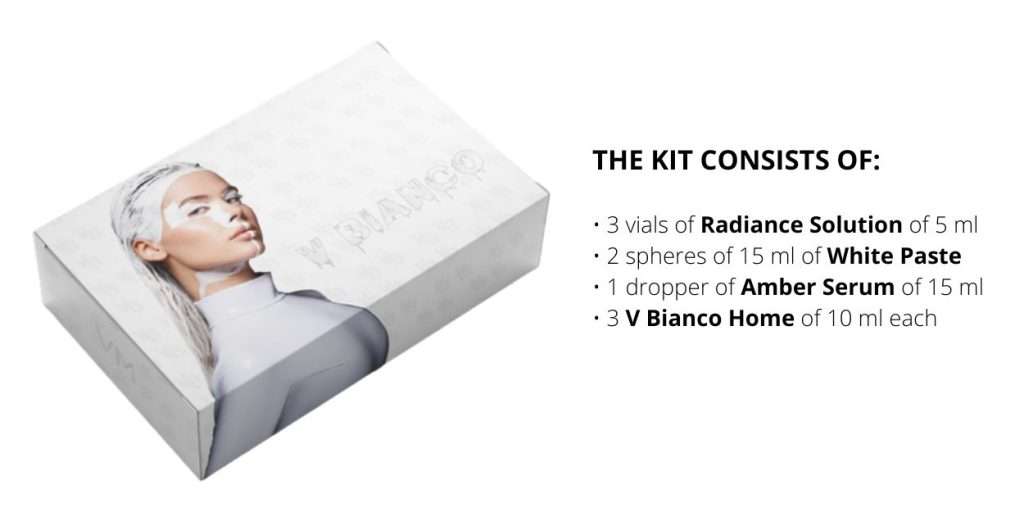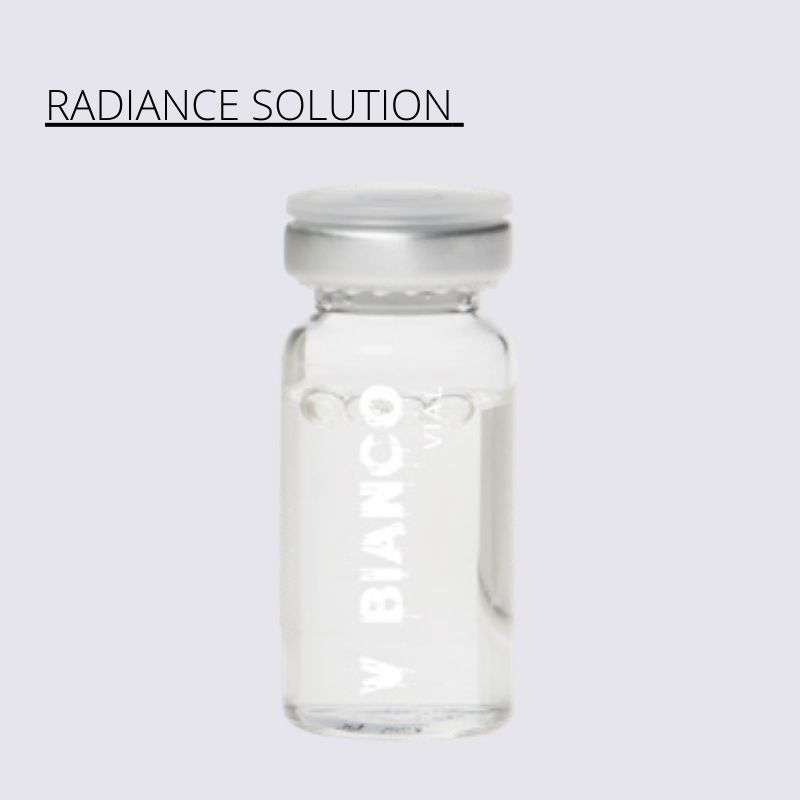 RADIANCE SOLUTION
WHITENING AND ANTI-MELANIC EFFECT
INGREDIENTS:
Tranexamic Acid Microspheres
Biomimetic Glutathione
Sym Radiance resorcinol
Flashwhite microsphere
Glycolic acid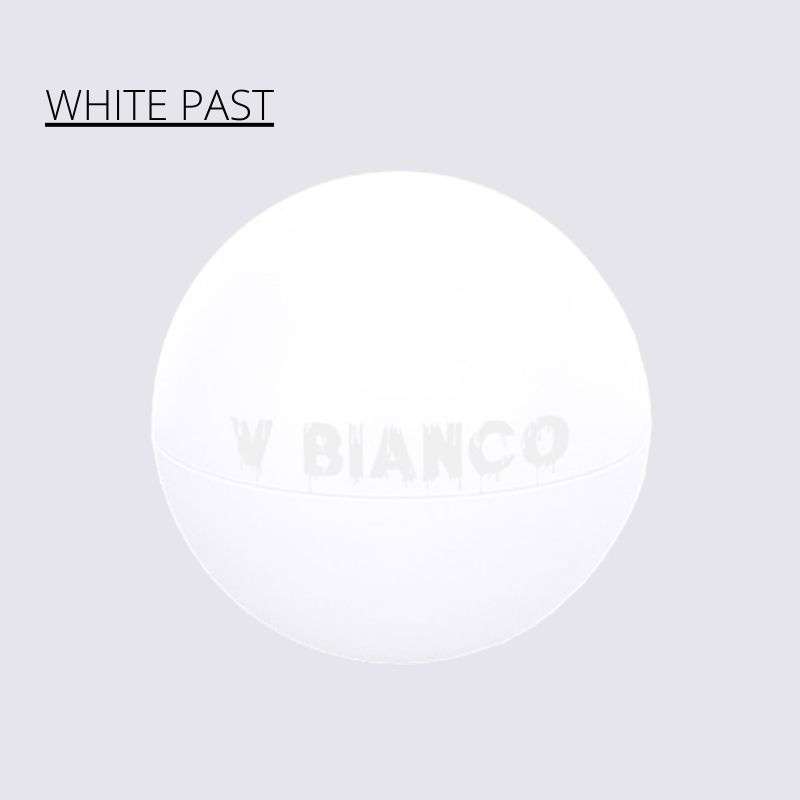 WHITE PASTE
WHITENING AND ANTI-AGING EFFECT ANTI-MELANIC ACTION
INGREDIENTS:
Linear Tranexamic Acid,
Salicylic Acid, Kojic Acid and Glycolic Acid
Zeolite and Titanium dioxide
Azeloglycine
Genowhite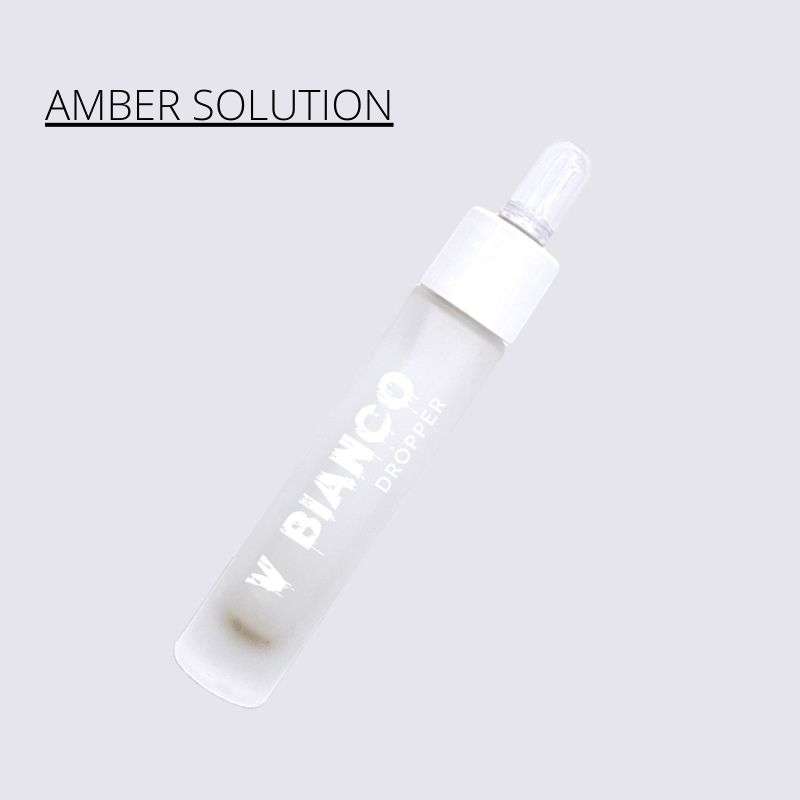 ANTIOXIDANT SOOTHING EFFECT ANTI REDNESS
Ferulic acid and phloretin
Genowhite
Oligopeptide 68
Castanea Polifenolic
GlyceSoothing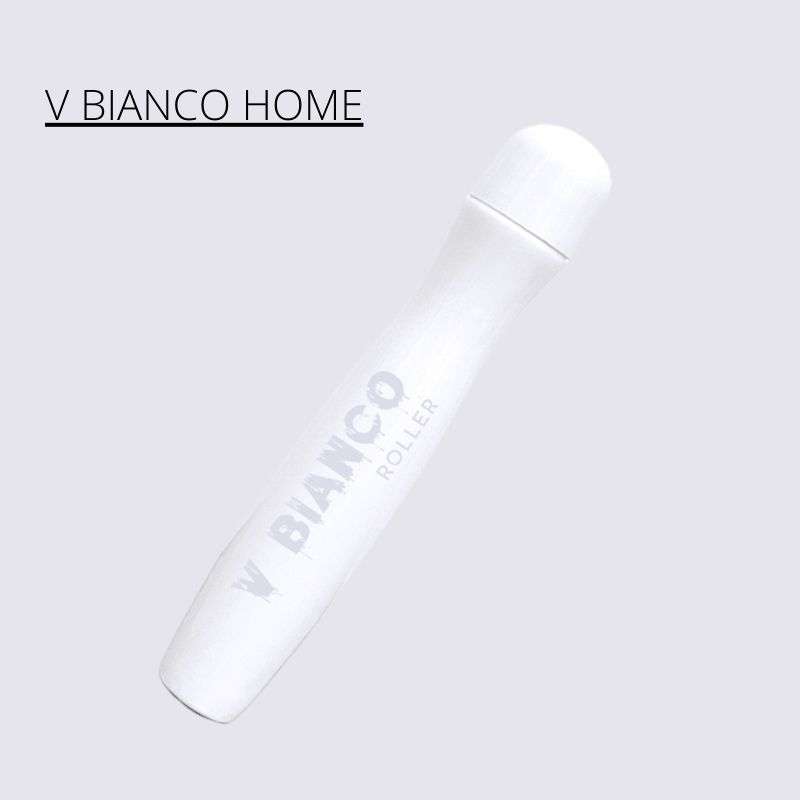 LONG-LASTING WHITENING EFFECT ANTI-MELANIC EFFECT
Sym Radiance Resorcinol
Oligopeptide 68
Lipo C vitamin
Protection factor
Tranexamic acid is an important skincare ingredient because it helps to reduce the appearance of dark spots and hyperpigmentation on the skin. It works by inhibiting the production of melanin, the pigment responsible for skin color, which can be overproduced due to UV damage, inflammation, hormonal changes, and other factors.
By reducing melanin production, Tranexamic Acid can help to even out skin tone and improve the overall appearance of the skin. Additionally, it has anti-inflammatory properties that can help to reduce redness and swelling, making it a popular ingredient for treating acne and other inflammatory skin conditions.
With 1 kit it is possible to carry out 15 treatments to be divided for 3 subjects.
For each session:
1 ml of Radiance solution,
2 ml of WhitePaste and a few drops of Amber Serum will be applied.
Each subject will have his/her own V Bianco Home to use at home.