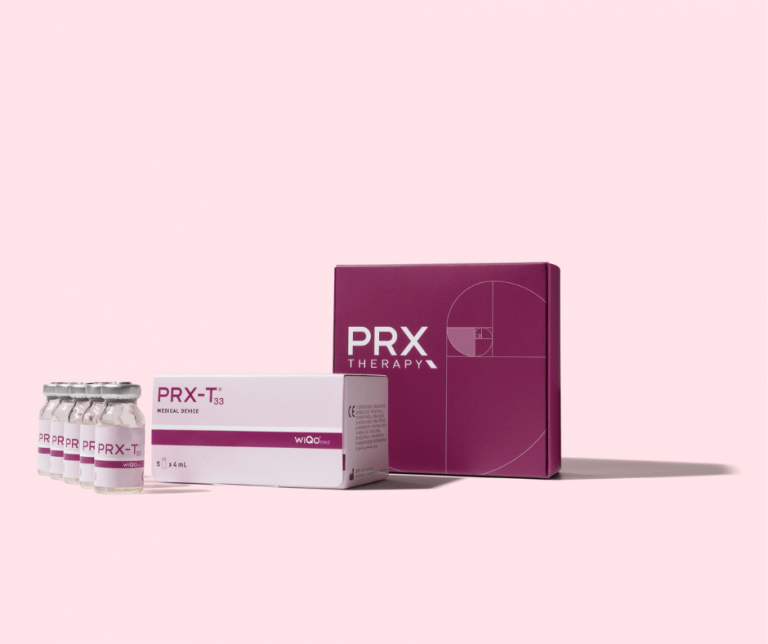 Technical features
Product Type: MEDICAL DEVICE
Packaging: BOX with 5x4ml vials
Reserved for: MEDICAL USE ONLY
Informational material reserved for medical professionals.
NO-NEEDLES BIOREVITALISATION
PRX-T33 is a gel that, applied with a specific technique, provides immediate aesthetic improvement and deep hydration. CE medical device experimented over the years and covered by an international patent.
MODULATION BETWEEN HYDROGEN PEROXIDE AND TCA
This product is unique because it combines the effects of H2O2 and high concentration of TCA for an effective dermal stimulation.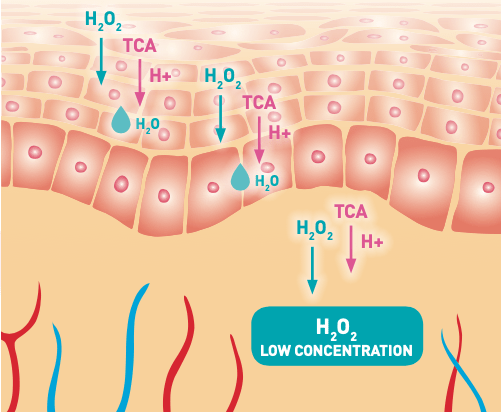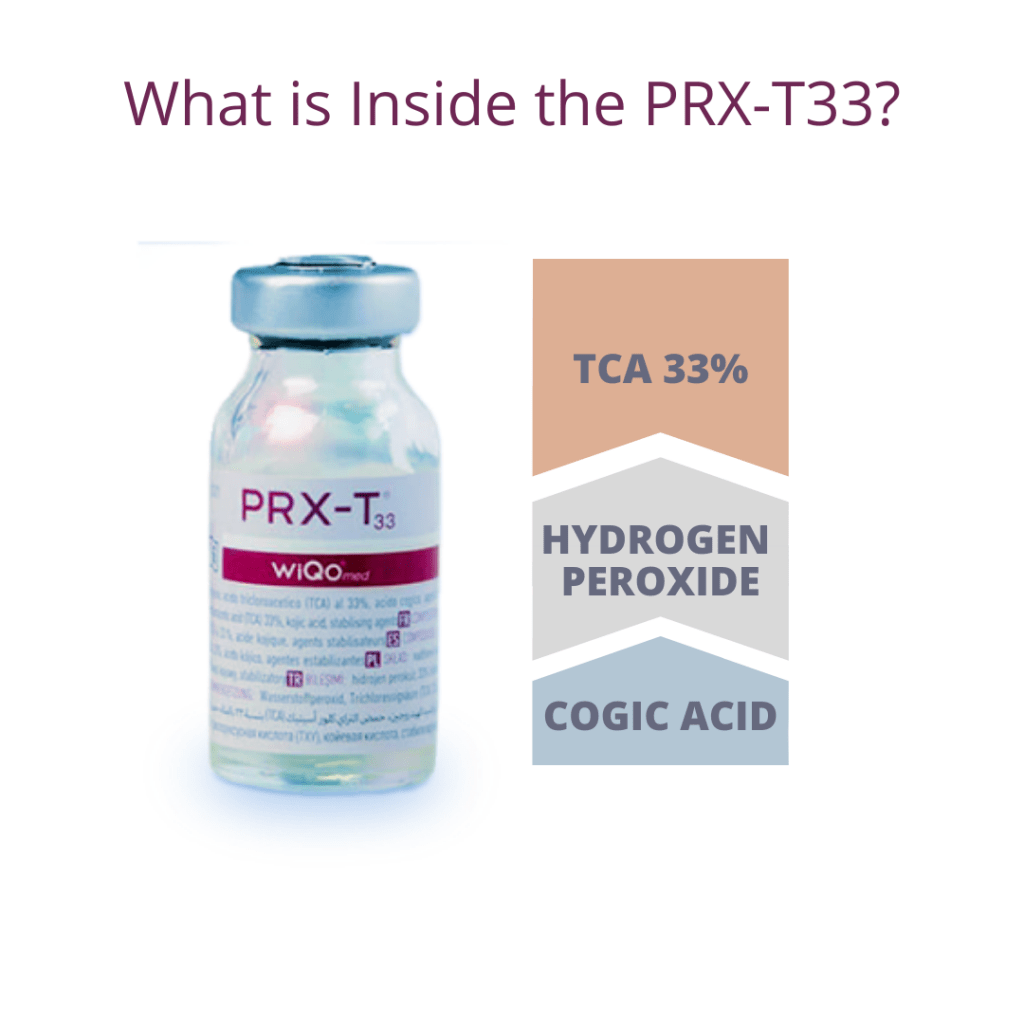 INGREDIENTS: HYDROGEN PEROXIDE, 33% TRICHLOROACETIC ACID (TCA), COGIC ACID, STABILIZING AGENTS.
Topical application without needles
Stimulates skin regeneration process
No frosting or desquamation after treatment thanks to the patented formulation combining hydrogen peroxide (H2O2) and trichloroacetic acid (TCA)
loss of firmness of skin on face and cleavage
firming of skin on breast
depressed scars
stretch marks
SUITABLE FOR BOTH MALES AND FEMALES OF ANY AGE AT ANY TIME OF YEAR
5-12 years: scars (chicken pox, impetigo)
12-25 years: a substitute for facial cleansing (smoothes the epidermis and facilitates the removal of blackheads and pustules) | stretch marks
25-35 years: stretch marks
35-45 years: biorevitalization of the face | biorevitalization of the body | prevention of skin ageing | sagging breast skin
>45 years: treatment of hypotonic skin | sagging breast skin
SIMPLE FOR THE DOCTOR EASY FOR THE PATIENT
no-needles
painless
your social life is not affected
non-photosensitising, it can also be used in the Summer time
10-15 minutes
necessary to perform the treatment
provides immediate palpable firming
Nasolabial
Before and After 5 sessions PRX
Face Outline
Before and After 5 sessions PRX
Neck
Before and After 1 sessions PRX
Nasolabial
Before and After 5 sessions PRX
Eye
Before and After 6 sessions PRX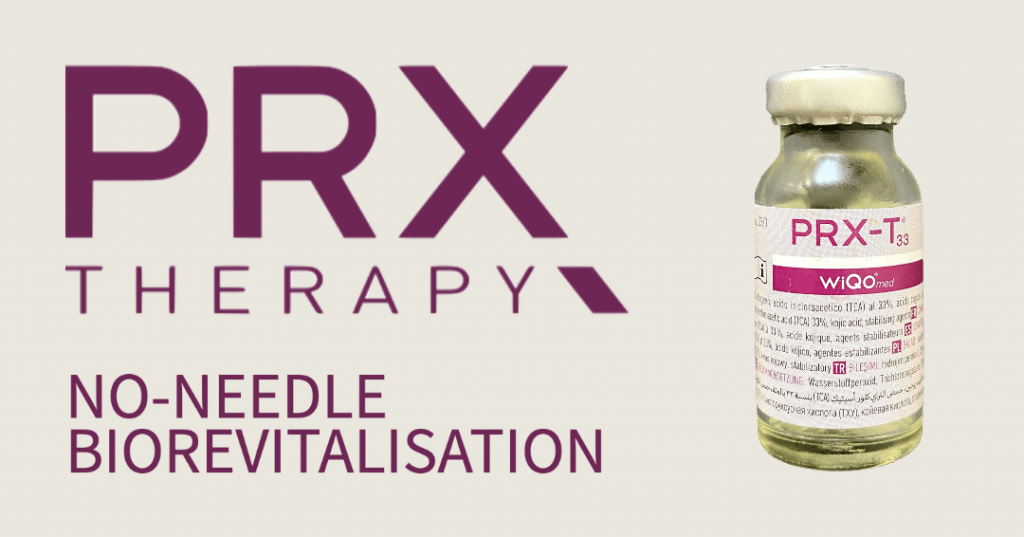 THE NEEDLE-FREE BIOREVITALIZATION
PRX-THERAPY is a revolution of needle- free biorevitalization.
Each session is painless and consists in the application of a product that stimulates the skin's natural regenerative process.
Your doctor will develop a protocol with you based on the expected result, your aesthetic needs and skin type, and will schedule a number of sessions.
The first result is immediately visible after the outpatient session. The home treatment maintains the beneficial effect and enhances it over time.
COMBINED ACTION IN 3 STEPS
Boost stimulation
The in-office treatment boosts your skin's natural deep regenerative process with the application of an exclusive and innovative product. The 10-15 minute session is completely painless, because no needles are used. After just one treatment your skin will look firmer and brighter.
Nourish and protect
At home you can nourish and protect your skin with WiQo Nourishing and Moisturizing Cream, giving it all the nutrients it needs and preventing it from drying out.
Continue stimulation
WiQo Smoothing Fluid acts day after day by lowering the pH of the skin, forcing it to restore its natural level. In this way, the skin stays active through a sort of natural "exercise", resulting in continuous daily stimulation.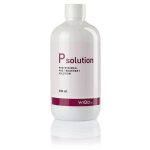 WIQO P SOLUTION
Formulated with delicate cleansers and calibrated acids, such as: Glycolic and lactic acids, Lactobionic and citric acids, Phytic acid
ADVANTAGES
It cleanses efficiently and delicately without drying, greasing, or leaving any residue on the skin
It improves the penetration of products applied after its use
While deeply cleansing the skin, it prevents any possible penetration of makeup residue after needle puncture
No need to rinse
INDICATIONS
Skin cleansing before the use of:
PRX-T33 and other biorevitalizers
Peelings – Lasers – Fillers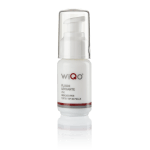 Smoothing Face Fluid
Dermocosmetic product containing low pH glycolic acid (8%) with a balanced formula for the skin and certified non-comedogenic. Although the pH is about 3, the product is well tolerated by all skin types and does not cause a burning sensation. Following application of WiQo Smoothing Face Fluid, the skin's biochemical mechanisms need to restore the lowered pH to its original value, and therefore it is necessary to wait at least 30 minutes before applying another cream, so as not to nullify the effect of the acidic product. In order to restore the skin's pH to its natural level, the enzymatic system forces the skin to do a sort of daily exercise routine and to remain always active in the dermal stimulation.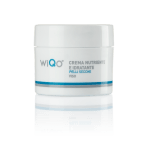 Nourishing and Moisturizing Face Creams
WiQo Nourishing and Moisturizing Face Cream for Dry Skin hydrates and nourishes the skin, which is constitutionally deficient or altered by age and atmospheric agents (sun, wind, cold). Its use is necessary after outpatient skin peels, which remove the skin's protective film: by restoring it, this product prevents the skin from drying out due to excessive transcutaneous evaporation causing itching, reddening and cracking.
Perfect in combination with:
Associated Protocols are available only in ENG
PRP IN TREATMENT OF ALOPECIA
Are you interested in the PRX? Sign up for our FREE Webinars!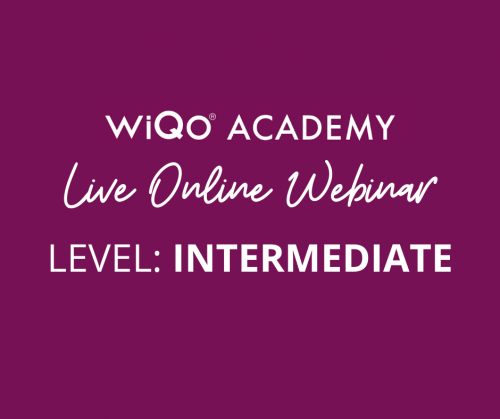 After micro-invasive procedures microneedling, RF microneedling, non-ablative laser Join industry...
Read More