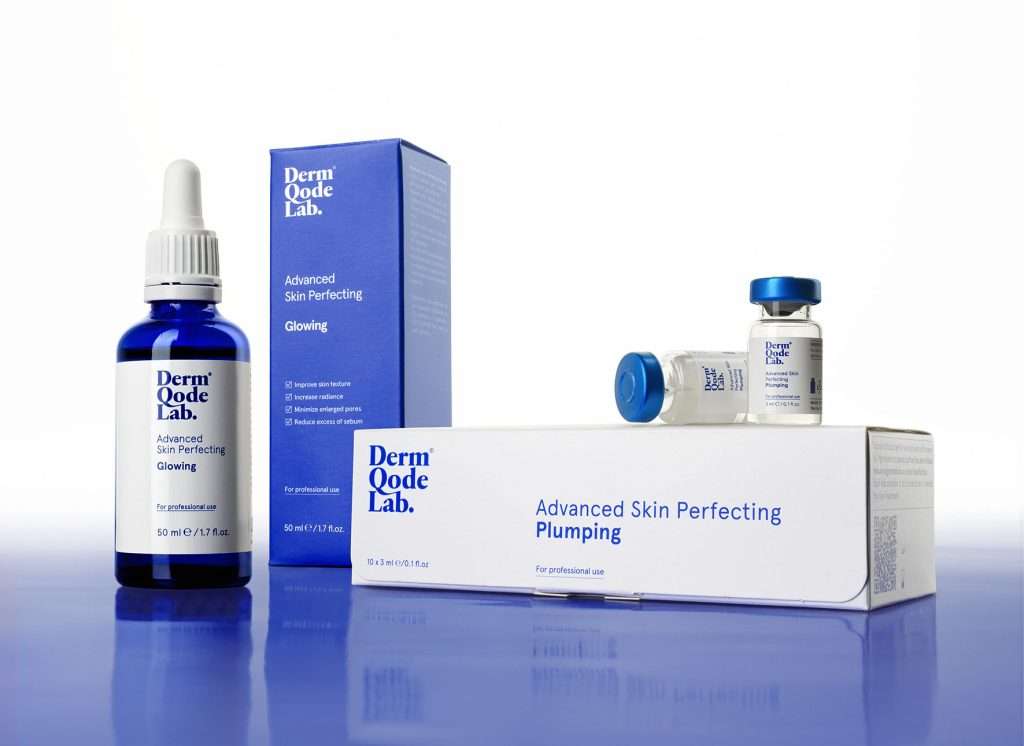 Q.Pro products formulations are based on the knowledge, expertise and experience gained over a long time. It is a true reflection of our commitment to excellence in service and quality.
It's not just about the ingredients, but how they are combined.
Q.Pro products by DermQodeLab for in-office use hi-tech multi-acid gels for topical use, that combine the benefit of cellular turnover and skin problem solving.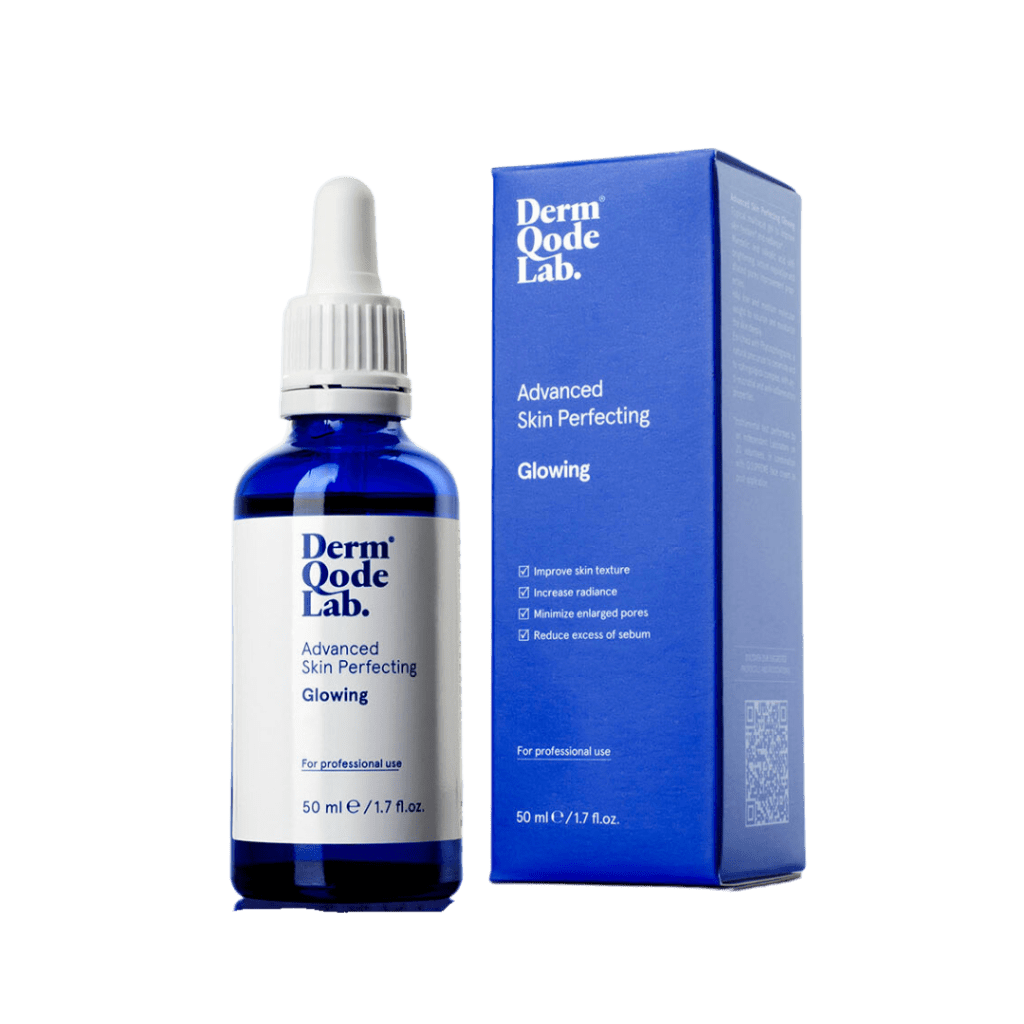 Advanced Skin Perfecting Glowing
High-performance Mandelic Acid-Salicylic Acid peel with HA LWMW complex and Phytosphyngosine to improve the look of the skin for a natural glow and clear skin imperfections.
Improve skin texture
Increase radiance
Minimize enlarged pores
Reduce excess of sebum
32% AHA and BHA complex breaks down dead skin cells and encourages collagen production.
Mandelic acid plays an antibacterial activity and help acne prone skin. Such effect is amplified by the presence of salicylic acid, which plays a precursor activity to enhance this benefit.
Salicylic and Mandelic acids acid also haves a sebum-regulating and anti-inflammatory activity that is amplified by Phytosphingosine, which acts as bacteriostatic and anti-inflammatory agent.
Hydrolyzed Glycosaminoglycans and Hyaluronic Acids in 2 molecular weights prevent exfoliation and moisturize the skin deeply.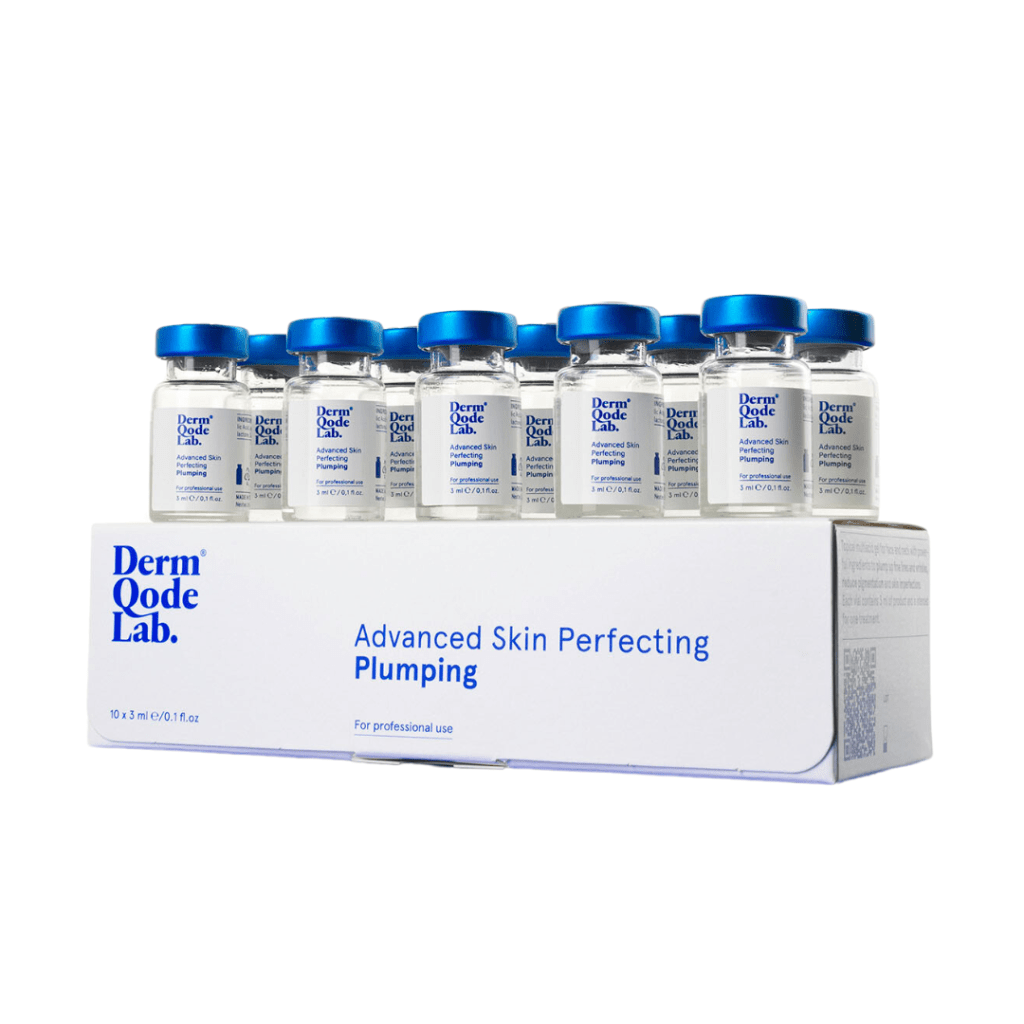 Advanced Skin Perfecting Plumping
Topical multi acid gel for face, neck and décolleté with powerful ingredients to plump up fine lines and wrinkles, reduce pigmentation and skin imperfections.
Plump up fine line and wrinkles
Reduce pigmentation
Reduce skin imperfections
42% multi acid complex. Ferulic acid has strong antioxidant properties, which is directly involved with its protective role to cellular structures and inhibition of melanogenesis.
Glycolic acid allows the dead cells to slough off, leaving behind a smoother skin surface with clearer pores and helps stimulate collagen formation.
Phytic Acid is capable of inactivating tyrosinase, the enzyme which causes hyperpigmentation and is also characterized by significant rejuvenating and lifting effect.
The succinate anion is involved in the Tricarboxylic Acid (TCA) Cycle and links cellular metabolism, especially ATP formation, to the regulation of cellular function.