WiQo Balancing Cream
The result of years of research and development, the new WiQo sebum-regulating balancing cream is indicated for the cosmetic treatment of oily and acne-prone skin, with excess sebum, blackheads and dilated pores.
Thanks to its formula containing azelaic acid, salicylic acid and fermented plant extracts, it prevents sebum oxidation and minimises pore visibility, leaving the skin looking healthier, with an even complexion, visibly more beautiful.
COSMETIC SCIENCE FOR THE BEAUTY OF A HEALTHY SKIN
We have selected some among the most advanced high-tech cosmetic ingredients, including:
Micronised azelaic acid* to prevent sebum oxidation and to reduce the factors that cause sensitivity and pimples.
combined with

Encapsulated salicylic acid**, which reduces excess sebum and blackheads and minimises skin irritations and rashes.

Three active fermented extracts***: bifida ferment lysate, fermented camellia oil, fermented folic acid.

Vitamin E and Vitamin B3 (Niacinamide)

Azelamidopropyl Dimethyl Amine (ADA), a next generation active principle that has several beneficial effects on impure skin.
*Micronisation results in better diffusion and better bio-availability ** Encapsulation facilitates release and avoids the risk of irritations *** Fermented plant extracts are the ultimate in innovation when it comes to skincare ingredients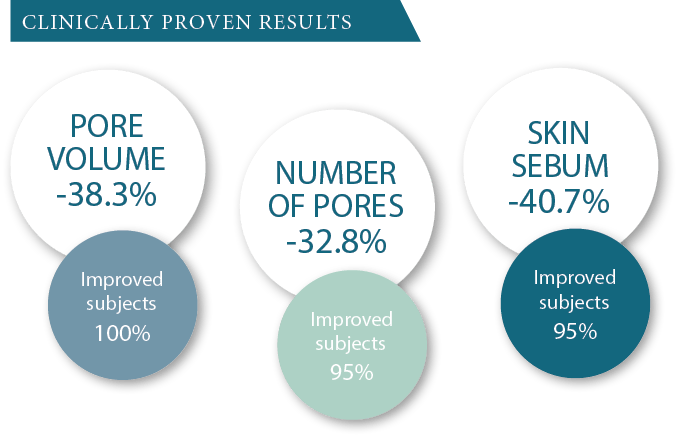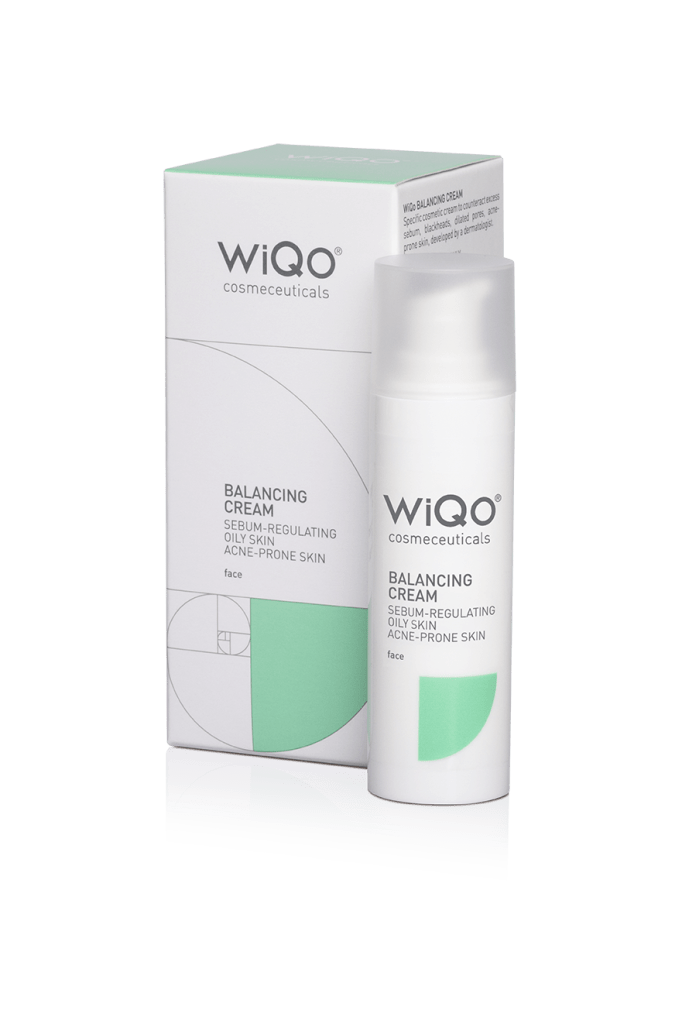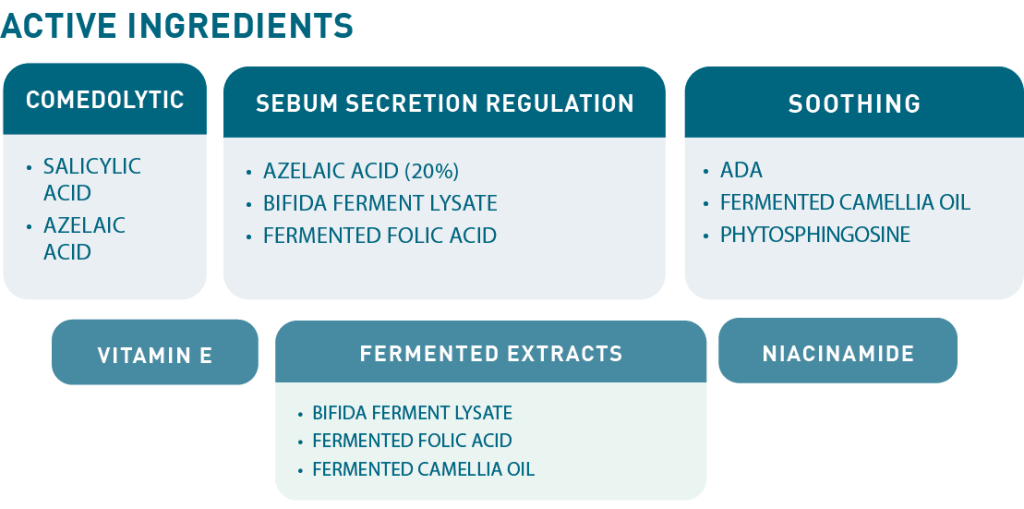 After a careful cleanse, apply the cream on the entire face, once or twice a day. Thanks to the characteristics of its formula, the cream is absorbed immediately – zero grease, plenty of hydration. Improvement can be observed on the entire face and on the pores as early as in the first weeks of use.
The cream should be used for at least 50 days.