WiQo Fruit Mask
FRUIT MASK was born out of the successful alliance between natural fruit ingredients (cucumber, strawberries and bananas) and mandelic acid.
The important antioxidant properties of fruits combined with the mild keratolytic function of alpha hydroxy acids (AHA) result in a firming and illuminating effect, leaving your skin even more luminous and smooth.

Mildly increases the exfoliation of the stratum corneum, further smoothing the superficial layers of the skin

Smooths out small wrinkles

Well tolerated even by sensitive skins

Flexible and safe leave-on time: can be allowed to act for long periods of time, without the need for removal

Has an antioxidant effect

Has a firming and illuminating effect

It complements the PRX-Therapy, a needle- free bio revitalising treatment
INGREDIENTS: PROPANEDIOL, MANDELIC ACID, GLYCERIN, CUCUMIS SATIVUS (CUCUMBER) JUICE, FRAGARIA VESCA (STRAWBERRY) JUICE, MUSA PARADISIACA (BANANA) FRUIT JUICE, AQUA (WATER), GLUCAMINE, PHYTIC ACID, SALICYLIC ACID, HYDROXYETHYLCELLULOSE, METHYL P-HYDROXYBENZOATE.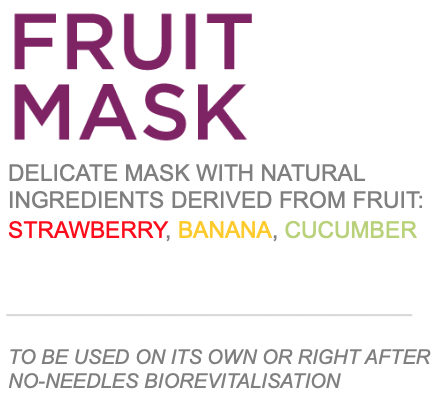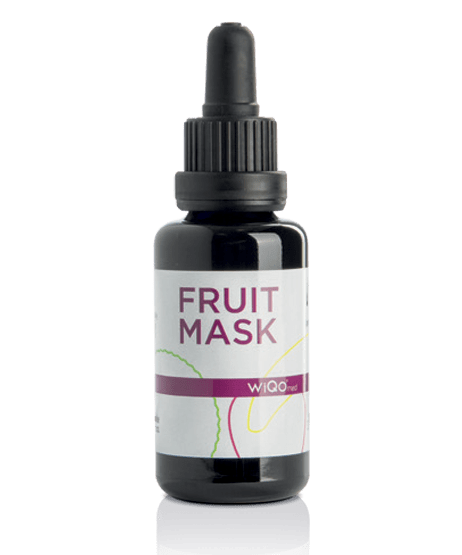 Frequency of sessions: 3-5 sessions every 7-15 days.
Directions: Apply on clean skin, without make-up residues. It is advisable to use WiQo P Solution to remove excess grease and prepare the skin for the treatment. Apply about 20 drops of product evenly so the skin is damp with the product. Allow the product to work for up to 15 minutes. The time the product is allowed to work is subject to the discretion of the professional, according to their experience and/ or clinical evaluation of the customer. Remove with a pad damped with water. Apply a moisturizing cream, such as WiQo Nourishing and Moisturizing Cream for Dry Skin.
Contraindications: Not to be used on irritated or irritable skin, skin that is not intact, in case of hypersensitivity or allergy to the ingredients contained in the product, or ongoing dermatitis or skin rashes.